Given all the recent political attention to the treatment of women and the diversity of our population, you might think that media over-generalizations about gender are passé, but I hear the phrase "Every woman…" (or "Every girl…") with surprising frequency.
I suppose I can live with the mandatory Mother's Day reporting that assumes all women want to be or are mothers.  When I was growing up, ninety percent of American women became mothers at some point in their lives.  These days, the U.S. Census says the figure hovers closer to eighty percent, but it's still the vast majority of women, even if it isn't me.
Other common claims, however, are more dubious.  In the past few weeks I have heard questionable generalizations from people who, measured by their audience numbers, are popular with the female demographic: Dr. Phil, Oprah, the Kardashians, and the network TV morning shows. They have declared that every girl deeply desires a tan (I guess girls of color or girls who know enough about skin cancer to stay away from tanning beds don't count), every woman wants a great pair of lashes (they were referring to eyelashes…what were you thinking??), every woman dreams of a "fairy tale" wedding (I expect they meant with Prince Charming in a lavish, romantic setting rather than the being-cursed-by-a-wicked-witch thing), and every woman loves shoes (why do conversations about women loving shoes never include hiking boots?!?).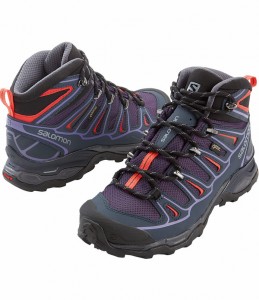 What do all these generalizations have in common aside from the fact that they don't in any way apply to me even though I am a proud member of the "every woman" clan?  For starters, they reinforce fairly sexist notions of womanhood, where attention is focused on appearance over accomplishment or authenticity. Not coincidentally, they also all promote consumer spending.
Interestingly, the tanning claim was part of a traditional TV ad, but the other declarations were made during "shows." More in later posts about the power of repetition in shaping cultural norms and about how commercial media programs don't just cut to ads, they are ads. In the meantime, listen carefully next time you hear a sentence that begins with "Every woman…", ask yourself, "Whose truth is really being represented here and whose experience is being made invisible – and why?"
Personally, I'm waiting to hear sentences like, "Every woman wants to help achieve world peace in her lifetime" or "Every girl dreams of being President, serving on the Supreme Court, or working for a company that is committed to sustainable environmental policies."  What do you dream of hearing?
May be reprinted for educational, non-profit use with the credit:  From the edublog "TUNE IN Next Time" by Faith Rogow, Ph.D., InsightersEducation.com 2016